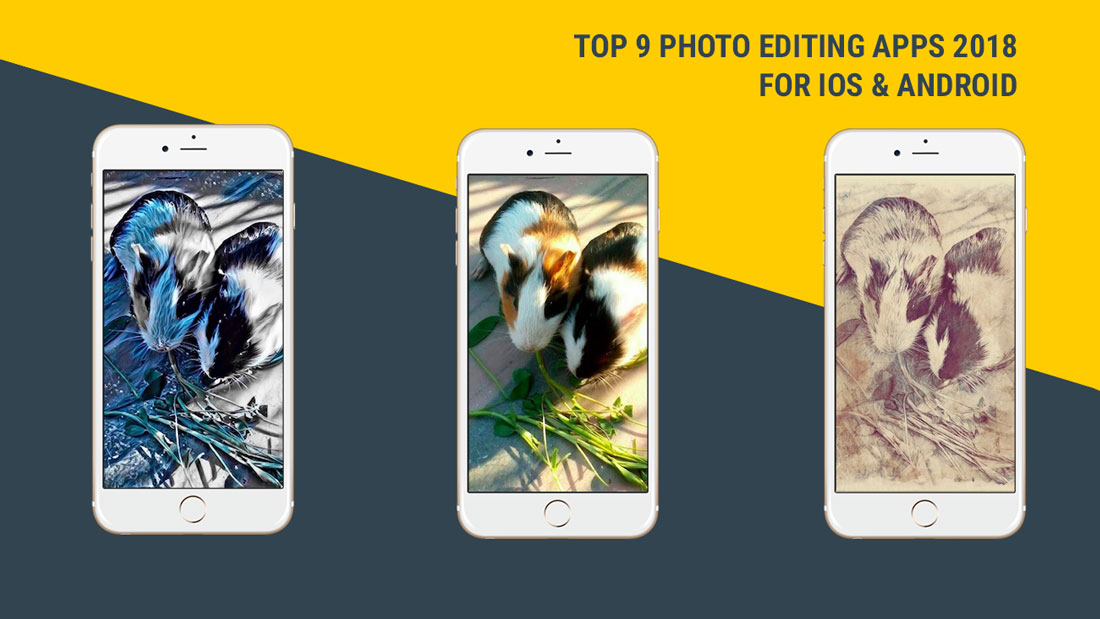 1. VSCO Cam (Android & iPhone)
VSCO Cam started out as a paid app but went free back in 2004. It is one of the best photo editing apps on iOS and Android if you want advanced controls. VSCO (pronounced visco) is another very popular photo editing app. It's one of the best photo filter apps for iPhone. The vast collection of filter presets emulate the look of classic film. VSCO is perfect if you like to create a vintage or understated look in your photography.
Subtle one-tap filter presets that emulate the look of film

Adjustable filter strength

Extra presets available as in-app purchases

Editing tools for cropping, straightening, exposure, colour and sharpness

Integrated camera and photo sharing platform
VSCO Cam's editing tools include brightness, contrast, saturation, tint, crop, rotate, sharpness, highlights, shadows, among a few others. As evident, it has enough tools for professional photo editing.
View Tutorials on how to use this powerful app by Epic Tutorials for iOS & Android Filmmaking:
VSCO App Tutorial – Learn to Master VSCO on iPhone & Android
2. Snapseed
All-purpose photo editor for image enhancements and corrections:
Huge range of editing tools, yet very easy to use

Exposure, colour and sharpening adjustments

Crop, rotate, straighten and perspective correction

Selective adjustments, brushes and healing tool

Black & white, vignette and HDR

Portrait enhancement, lens blur and vintage filters

Double exposure, frames and text
This app has a great set of basic photo editing tools, such as exposure, colour, sharpening and cropping. You can also make selective adjustments and remove unwanted objects.
Creative filters allow you to enhance or change the mood of your images. You can convert your photos to black and white, apply textures and add blur effects.
Snapseed also has a set of "Looks" which are adjustable one-tap filters. It's easy to apply your last edits to a new photo which is perfect for editing a set of similar images
Tutorial: Create Double Exposures with a Phone and Snapseed App!
Snapseed is available for iOS and Android.
3. AfterLight
Powerful, full-featured photo editor app with creative options:
Exposure, colour and sharpening adjustments

Advanced tools such as curves, selective colour, gradients and blend modes

Dust and light leak overlays

Free filter packs by well-known mobile photographers

Double-exposure tool for blending images

Layers let you add text and artwork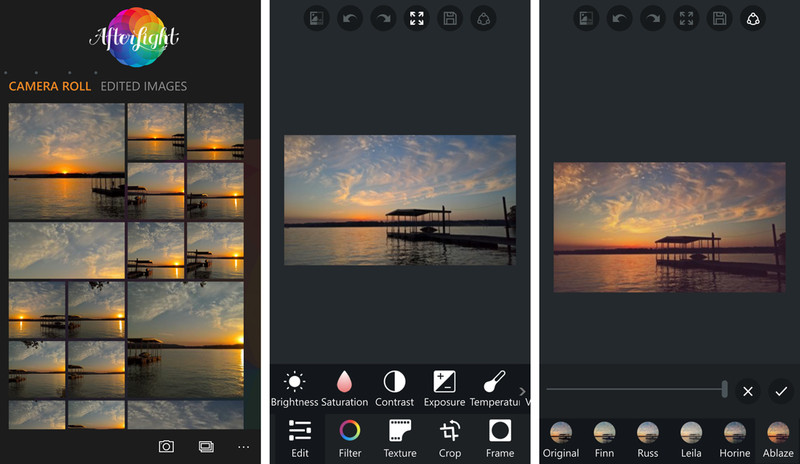 AfterLight Simple editing tutorial right here by "Moment"
Afterlight 2 is available for €2.99 on the App Store. It promises to never have any extra in-app purchases or subscriptions. And they even update the app with new free content every month.
4. Enlight
All-in-one iPhone photo editor with creative and artistic tools:
Selective control over exposure, colour and details

Built-in masking option within every tool for seamless blending of effects

Crop, rotate, straighten and perspective correction

Filters, two-tone gradients, light leaks and vignettes

Black & white, paint and sketch effects

Clone tool for removing unwanted defects

Double-exposure, tilt-shift and photo montages

Drawing tools, text, borders and frames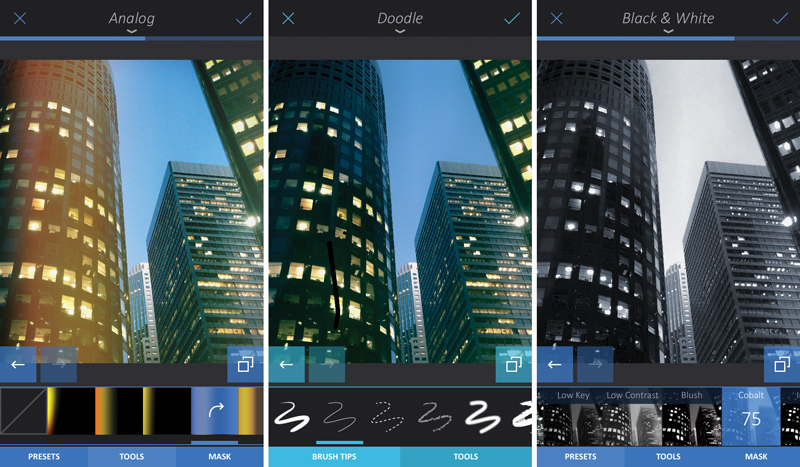 Enlight is available for €4.49 from the App Store.
Click here for an in-depth Enlight tutorial with step-by-step videos.
5. TouchRetouch
Remove unwanted blemishes and objects from your photos:
Use the brush or lasso to select the object you want to remove

Let the app replace your selection with surrounding pixels

Perfect for removing dust spots and wires from sky or other backgrounds

Remove people and other objects to create a cleaner composition

Retouch portraits by removing blemishes and smoothing out wrinkles

Duplicate objects using the clone tool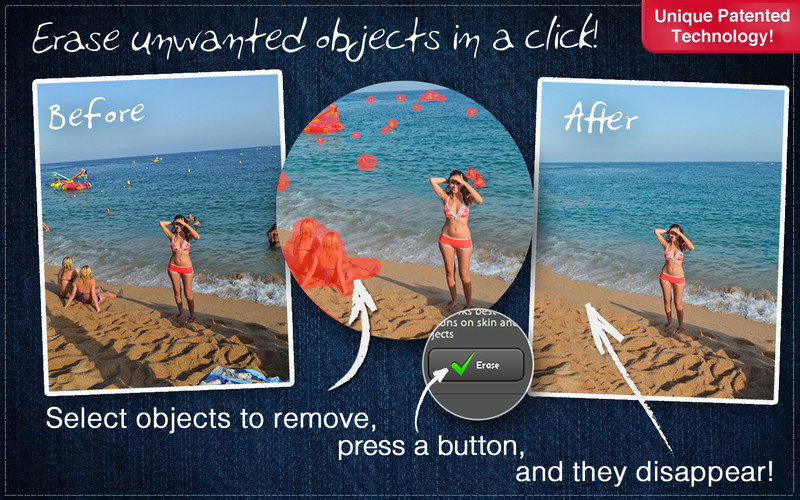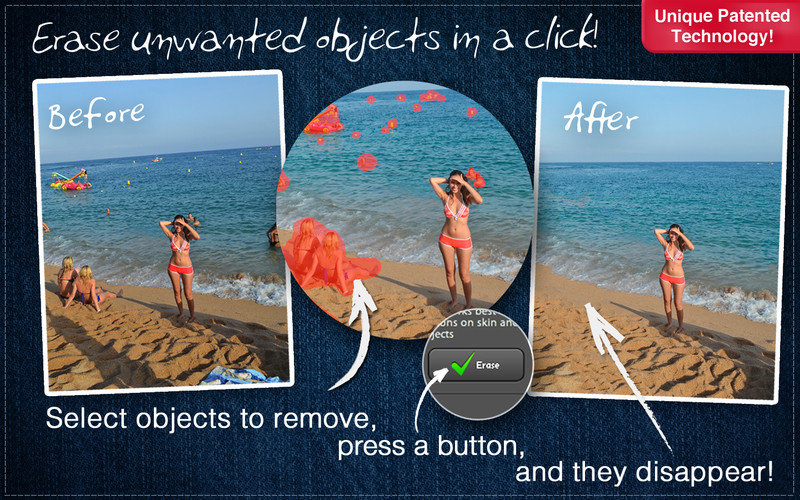 TouchRetouch is available for €2.29 on the App Store.
Learn to remove objects from your photos with our in-depth TouchRetouch tutorial.
6. Adobe Lightroom CC
Powerful photo editor perfect for both beginner and advanced users:
Powerful set of editing tools within a simple user interface

One-tap presets for quick edits

Make advanced edits using curves and colour mix tools

Selective adjustments and perspective correction

Adobe Creative Cloud syncs your edits between iPhone, iPad, computer and web

Includes built-in camera app which captures RAW format images
Adobe Lightroom CC can be downloaded for FREE on the App Store. But you'll need to pay to access the premium features.
Tutorial for beginners can be found here by Umang Waghela
7. Mextures
Apply textures, grains and light leaks for beautiful creative edits:
Grit, grain, grunge and vintage film textures

Analog light leaks and beautiful gradients

Stack and blend effects using layers

Fine tune images with editing tools and presets

Save, share and import "formulas"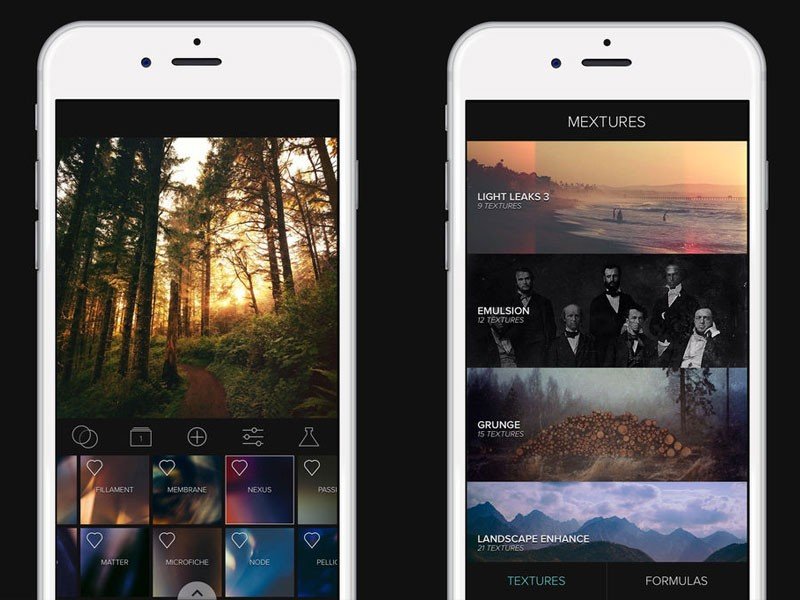 Mextures is available for €2.29 on the App Store.
Learn how to use Mextures to add wonderful textures to your iPhone photos.
8. Lens Distortions
Enhance your photos with sunlight, lens flares, rain, snow, fog and shimmers:
Add beauty and drama to your shots with natural sunlight and lens flares

Create atmospheric depth with genuine rain, snow or fog

Frame your subject or blur the edges with elegant glass textures

Layer several different overlays on a single image

Adjust the opacity, brightness and colour of each overlay

Lens Distortions is available for FREE from the App Store. The app comes with a basic collection of overlays for you to use. More are available as in-app purchases – and they're definitely worth it.
Basic tutorial can be found here
9. Superimpose X
Create unique artwork by combining and blending images:
Combine two or more photos to create a composite image

Perfect for replacing the background of a photo

Create stunning double-exposure and fantasy-style images

Blend textures onto an image for an arty look

Add filters, blur, shadows and other creative effects

Varied selection of masking tools for selecting parts of an image
Download Superimpose X for iOS and Android
Basic tutorial Superimpose X could be found here
Accredited to iphone Photography School