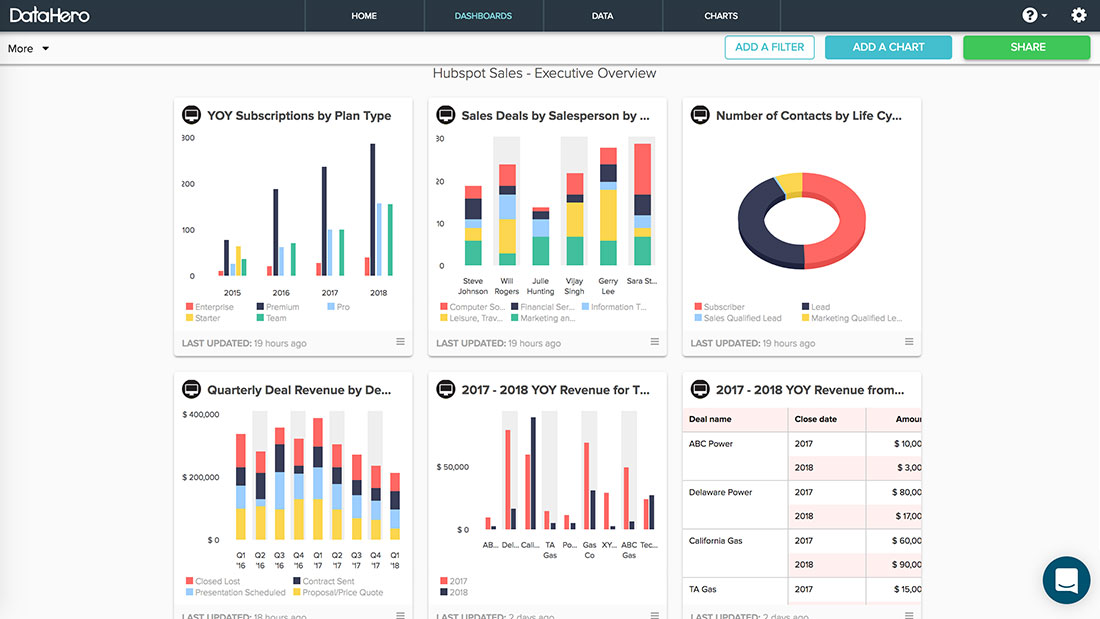 HubSpot the tool to revolutionise your sales
It's not that there is anything inherently wrong with what is considered traditional or old-school marketing, but the fact of the matter is that over time certain techniques lose their effectiveness as audiences become numb to them. The best way to combat this is by regularly evolving your strategies. As a website development company, we wanted to share our thoughts on how HubSpot can revolutionise your sales process and provide a boost to stale marketing techniques.
What is HubSpot?
HubSpot is what is referred to in the industry as a marketing automation software platform. The value behind marketing automation is the ability to centralise your marketing efforts while increasing efforts via automated processes and having a singular location to track and measure results.
There are quite a few marketing automation platforms available, each with their own aspects, functions, and cost. While there are other very notable and reliable platforms out there, in our experience HubSpot has proven itself to be one of the best based on their approach to marketing including lead generation and nurturing which is essential to creating an inflow of potential business.
HubSpot also has a fantastic array of available tools to take advantage of as well as apps and web services they are integrated with such as MailChimp, SurveyMonkey, WordPress, Salesforce, and Zendesk.
How can HubSpot improve Sales?
As they provide an in-depth platform, there are a variety of ways which HubSpot can improve sales for almost any business. By assisting the marketing efforts at every stage with proven automated processes and procedures, each aspect of the customer lifecycle can operate at a higher level of efficiency and effectiveness.
Benefits of their platform include:
Focus on using the Inbound Methodology which focuses on four concepts – Attract, Convert, Close and Delight.

A strong content management system (CMS) with existing templates that easily allows the creation of content as well as landing pages and calls-to-action (CTA).

An integrated social media marketing platform which can increase social engagement with customers via participation as well as listening and scheduling features.

SEO capabilities which include standard search engine optimisation (SEO) tactics, keyword tracking software and blog creation ability using keywords and standard SEO practices.

An in-depth email marketing system which includes list segmentation abilities, triggered emails based on actions and behaviours, customer lifecycle tracking, and other lead nurturing capabilities.

Sales integration to connect all marketing efforts to the sales process, allowing better tracking of results of your campaigns.

A complete analytics suite within the platform for tracking your ROI.
The Inbound Methodology is a key benefit of this platform and deserves more discussion. The concepts of attract, convert, close and focus work in harmony to produce exceptional results for businesses.
Attract – If you can't gain a customer's attention then you won't have the opportunity to convert them. The way you attract them is by putting useful, needed content in front of them at the right time which takes a combination of factors to achieve including SEO and social media marketing.
Convert – After the honey has attracted the bees then you need to convert them into strong leads. This process involves obtaining important contact information as part of the value proposition you are offering with the content being provided which helps users solve a problem or fulfill a need.
Close – This stage, which some might think is the final stage, is where those leads become actual customers. Automation and lead nurturing are critical at this point to ensure leads are closed at the proper time rather than attempted to early in the process when they are not ready or too late after someone else has closed with them. Knowing when to close also reduces costs which increases ROI.
Delight – Once a lead is closed the journey should not stop if you expect to have long-term success. You need to continually engage and showcase your value to a customer, so you are not only continually meeting their needs and solving their problems, but also turning them into fans of your business who will help promote it to others. This leads to more referrals from your base as well as a positive word-of-mouth approach that increases your brand's visibility in the marketplace.
The Bottom Line
The bottom line is that the business world has become more complex over the last few decades as technology and the internet have revolutionised how we do business. While some old-school marketing methods are still viable and effective, they can be even more worthwhile when used as part of a marketing automation platform which is how HubSpot can revolutionise your sales process.
Be sure to check back every week for great new Plexsites blog articles.
Accredited to Lounge Lizard